Are you seeking ways that will help you make an extra coin? With a smartphone, you are good to go. We have great tips for the best apps that will help you make money in 2023. These Money Making Apps can pay you money that will help you supplement what you already earn in different ways.
Below are a number of the most outstanding money making apps that you can download and start making money!
Roz Dhan
It is your best app to make by playing games. It pays the users daily upon check-ins, fun, and articles they have shared. Also, you get an award whenever you refer someone to sign up. Payment is made through Paytm.
Acorn
It a micro-saving app that helps you invest in the changes left after your daily purchases. You can download and set up your account in minutes. It enables you to invest as low as possible.
Wikibuy
This is an app that allows you to shop from your stores and website at cheaper rates. After installation on the browser, its database connects to your stores. This will offer you amazing discounts every time you purchase. It gives you a chance to scan the barcodes and get the stores that offer a similar product but at a lower price.
Ibotta
It is free to use the app. You earn through doing various things. These include selling groceries, trips to shopping from the mall, and other online businesses. It is a legit app that must accumulate cash daily upon purchases.
Fetch reward
It is a grocery store app where you get points upon scrolling for your receipts. The good thing about it is that you can use several of them to scan receipts for maximum earnings.
Kashkick
It is an app that has survey tasks and gives a good payout. The app allows you to answer surveys and watch videos during your free time to get paid. The good thing about their payment method is that they do it directly to your PayPal.
Inbox dollars
Have you been searching for a way to earn extra coins during your free time? Then this app offers you the ultimate solution. It is easy to register as you follow the signup process step by step. That means you can begin earning as soon as you want.
Mistplay
This is a gaming app that allows you to earn a unit for playing its games. It enables you to discover new fun and games in the urge to make more units that you will redeem. The app has named itself the reward app for gamers.
HealthyWage
This app gets you paid for losing weight! The HealthyWage app offers you financial incentives to lose weight. This is because it will trigger you to join weight loss challenges to make others keep you accountable.
Opinion outpost
This app allows you to get a reward for your opinion. All you do is take fast surveys on the app. You can do this when you are free of meetings and other scheduled meetings. You can earn money instead of browsing all your free time.
Foap
This is a fantastic app where you earn money by converting your pictures into cash. Many companies are in search of good images to advertise their brands. With this Money Making app, you can get potential clients to buy your photos.
Google opinion rewards
Your skills and abilities can help you earn extra cash. This is a great app for the individual who is very opinionated on anything. You will earn through this app by offering your opinions.
iPoll
It is a great app that will help you earn extra cash through survey completion. Many companies conduct surveys, and having this responsive app would earn extra cash. It is a quality mobile app that was previously known as SurveyHead.
Surro
It is a unique social app that enables you to make money while doing your other activities. The app is available on iOS devices. Once you download it, set up your profile and start earning.
Checkout 51
This is a useful app that helps you earn money. It was made to make it possible to save on grocery shopping and other little expenses. You need to sign up to get started on this platform. Besides, you qualify to get 5$ upon registration.
5miles
This is a mobile-based application that will connect buyers and sellers with proximity. It worked in the past concept when newspapers were used as avenues to buy and sell rights.
Mypoints
This is a good app for anyone who likes giving opinions. Once you fill in your profile, the app will send you surveys that are the best fit for you.
Helix Egg Jump :
Helix egg jump is one of the most popular apps in the helix category. The game gives you some incentive when you unlock all characters and monsters. All you need to do is download Jumping Egg, complete all levels, and collect coins. You can unlock the monsters and eggs with these coins. Play the game, unlock all eggs and monsters and share the screenshot at thedigiwolves@gmail.com and you can earn up to INR 100 instants.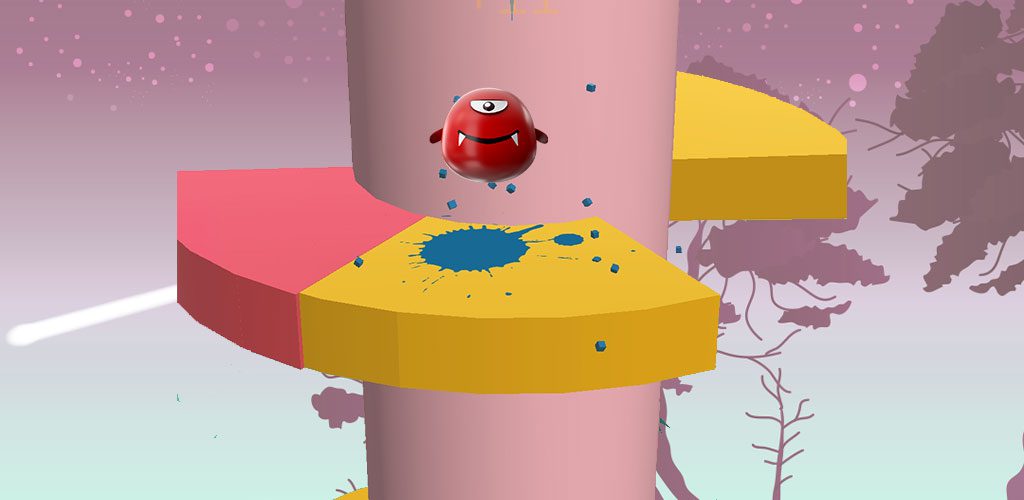 Conclusion
Today, several opportunities will help you with Money Making Apps. Although it may not seem like the case, these apps offer you a chance to make a few bucks even if you do not have a stable job. You only need a smartphone, the correct app, and time to get going!