If you want to visit and cover all the most popular historical monuments in India, then fret not, as we at Adotrip have compiled a list of the top 12 must-visit historical destinations which you shouldn't miss out on.
So, without wasting any time, especially for all the history buffs out there, let's get started. 
Taj Mahal, Agra
Built by Shah Jahan for his queen Mumtaz Mahal, the Taj Mahal is considered as one of the seven wonders of the world and is famous throughout the world for its awe-inspiring beauty. A symbol of love, this historic destination doesn't fail to impress people, especially the foreign tourists who visit this extraordinary historic getaway in great numbers annually. 
Qutub Minar, Delhi
Qutub Minar is one of the tallest historical structures in the world. Also a UNESCO World Heritage Site, this destination is all about exploring the remnants of the past and reminiscing the glory of Indian history.
Its construction was started in 1192 by Qutb Ud-Din-Aibak who was the founder of the Delhi Sultanate at that time. Truly, it is one of the most glorious monuments of Delhi, India. 
Ajanta and Ellora Caves, Aurangabad
One of the most remarkable travel destinations in India, these somewhat mysterious and astonishing caves are one of the top attractions of Aurangabad, Maharashtra. The intricacy of these rock-cut caves is what allures the tourists the most. Thus, if you are someone who loves history then this is the place to be at.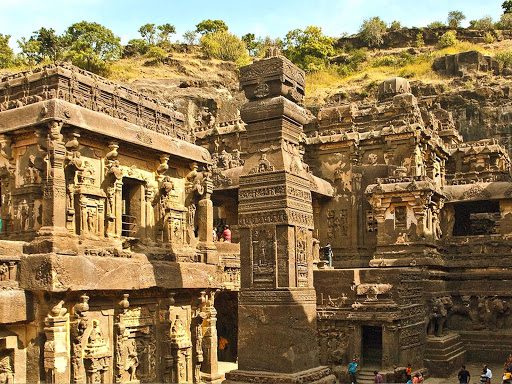 Golden Temple, Amritsar 
Built-in 1924, it is one of the most distinguished historical monuments in India. The charm of this religious and historic getaway is known all over the world and that is why it sees people from all across the world who come to visit and pray here for their and well-being of their family. Traveling here would be truly one of the most amazing moments of your life and with Adotrip's circuit planner, you get to have a completely hassle-free trip planning experience. 
Hawa Mahal, Jaipur 
Located in Jaipur, this incredible historical monument of India was built by the Maharaja Sawai Pratap Singh in 1799. The structure has been named due to its unique architectural style which is basically a collection of small windows that allow the breeze to pass through hence keeping the whole structure cool even during the hot summer months.
Lotus Temple, Delhi 
Situated in the national capital region, the Lotus Temple is one of the most loved historical monuments of Delhi. The design of this monument was conceptualized by Fariborz Sahba who was a Canadian architect. The main objective and the message which is preached here is the oneness and omnipresence of the almighty. The Lotus temple is also said to be one of the seven Baha'i House of Worship all around the globe.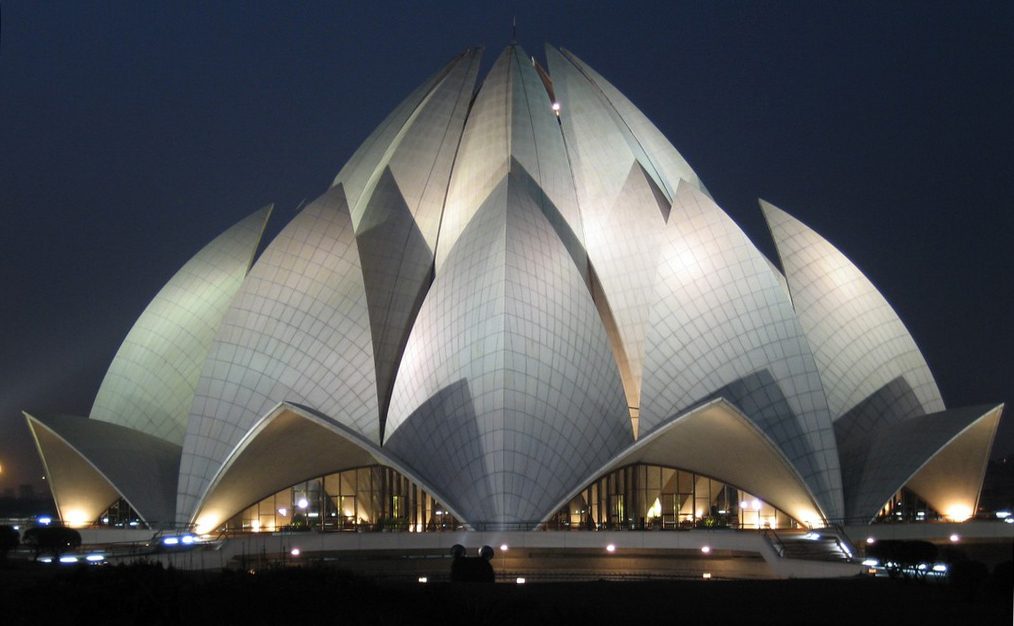 Mysore Palace
Mysore Palace also referred to as the Amba Vilas Palace is one of the most breathtaking historical buildings in India. Its beautiful architectural style is what attracts the tourists here. Built in 1912 for the 24th ruler of Wodeyar Dynasty, this is a kind of tourist attraction which you mustn't miss out on, especially if you like to revel in the Indian history.
Agra Fort 
It is also referred to as the Lal Qila of Agra (Red Fort of Agra) and is a UNESCO World Heritage Site. Situated at a distance of about 2.5 km from the Taj Mahal, this is really a massive palace with which you will definitely fall in love with. Initiated by Emperor Akbar, it was mainly constructed of red sandstone by the banks of river Yamuna.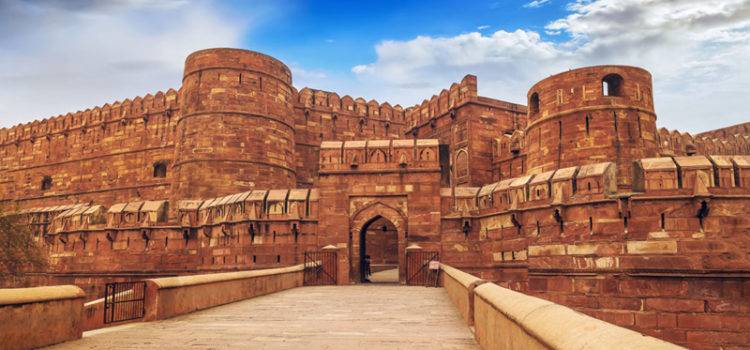 Charminar, Hyderabad
This is again one of the most significant landmarks in the city of Hyderabad. The monument was constructed by Quli Qutb Shah during a time when he had shifted his capital from Golconda to Hyderabad. If you are in Hyderabad, then don't forget to visit this incredible monument. 
Victoria Memorial, Kolkata
This monument was built in the memory of Queen Victoria and is situated in the very heart of Kolkata. It is a massive opulent structure surrounded by a huge and well-trimmed garden. In every way, this is really an impressive historical destination to quench your thirst for knowledge and beauty. So, if you want to have a taste of the Victorian era, then don't forget to mark this one out on your travel bucket list.
Red Fort, Delhi 
The Red Fort in Delhi was built by Shah Jahan in 1648. This was done so as the Mughal Emperor had decided to shift his capital from Agra to Delhi. Till date, it remains one of the architectural marvels of the Mughal time. On a yearly basis, it sees hundreds and thousands of tourists who visit Delhi to specifically enjoy the charm of this magnificent piece of architecture. 
Fatehpur Sikri, Uttar Pradesh 
Situated at a distance of about 40 km from Agra, this is basically a historic town, a fortified city famous for a great number of tourist attractions that are present here like Jodha Bai's Palace, Jama Mosque, Buland Darwaza, and Tomb of Salim Chisti.
Founded by Emperor Akbar, this town was founded in 1571 and now is also a UNESCO World Heritage Site.
So, with this, our list of the top 12 historical monuments in India comes to an end. For planning your trip to these places, you can use Adotrip's AI-based circuit planner tool.