Web analytics is the process of gathering and analyzing data about a website or web page. It can be used for a variety of purposes, including:
To tell whether a website is performing well enough to sustain a business.
To determine which features are most important and how users should be provided with them.
To evaluate the effectiveness of a website in maximizing sales, traffic, and overall success.
To measure the effectiveness of a website as an advertising medium.
The goal of using web analytics is to provide insight into how a user views your site, which helps you determine whether to adjust your marketing message based on their responses. Read More resources on AI software like Society Management System, Warehouse management software, Content management software, etc.
Today in this blog we will walk you through the best 17 web analytics tools that will help you to analyze and improve your web performance.
Best 18 Web Analytics Tools for 2023
Google Analytics
Google Analytics is a web analytics platform that helps you understand how your website is performing. It provides you with detailed data about visitors, clicks, and other actions taken on your site. Web analytics software shows you what your visitors are doing on your site, where they are coming from, and how long they stay on your site.
Google Analytics is not only used for web-based marketing. It can also be a powerful tool to measure the effectiveness of any specific marketing strategies you will use. Oftentimes people wanting to start their own website will have questions like "How do I get my website to rank for search engines and other search engine-related keywords?" or "What does it take to get specific keyword rankings?"
If you have been looking for an easy way to monitor and analyze your website's performance, then this tool is perfect. Google Analytics makes this easy for you. It lets you track your traffic and analyze the data. You can download Google Analytics reports, which include charts, graphs, and data from your website's performance. You can also view reports by the month or year (for any period of time).
To start monitoring your site's performance, all you need is an internet connection and a Google account. Google Analytics is a free tool that allows you to monitor your site's performance and record the statistics. The information you collect will help improve your business's performance and save you money.
Average Ratings: 4.5/5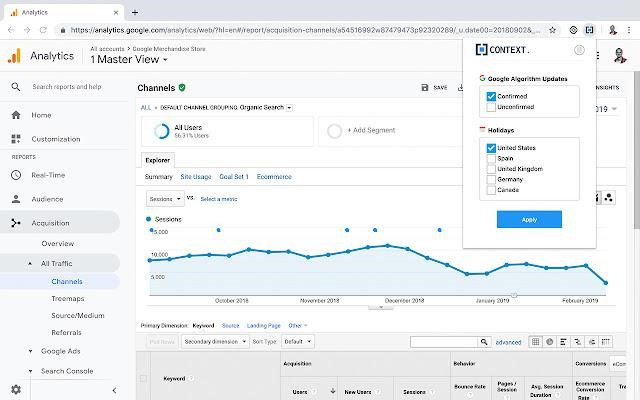 Matomo
Matomo is a web analytics software that helps you to track your website performance and see what's working well for you. It allows you to monitor your visitors, and track click-through rates and other statistics. just like Google Analytics or Mixpanel. Apart from providing detailed statistics and reports, you can also track your visitors' social media interactions as well.
You can also view statistics of your website using the stats page in which you will find statistics of a particular page. You need to use this feature to track user activity on your website. All these are basic features that you should have. Apart from these, in this article, we'll discuss a few of the advanced features that come along with analytics and website monitoring.
There are some advanced features like session recording which will help you to record your users' activities on your website and it can be used for behavioral marketing as well. You can use session recording to track user activities like browsing history, actions, clicks, and other events that occur during a certain period. Session recording will help you to capture behavioral data in your website.
By using the session recording feature, you can get some insights into what works well for you and what doesn't work well. One of the most common use cases of using session recording is when you are testing a new version of your product. When you're creating a screen or testing a feature, it can be useful to have the data recorded for later use.
Average Ratings: 4.2/5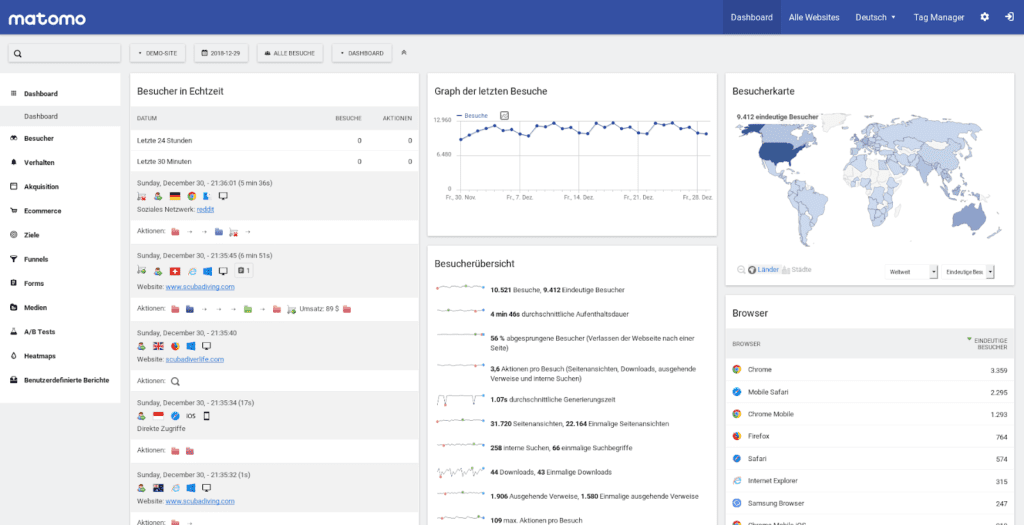 Crazy Egg
Crazy Egg is a web analytics tool that provides you with all the information about your website. It also makes it easy for you to track your visitors, figure out how they're interacting with your site, and optimize your website. You can tweak Crazy Egg settings to suit your needs, so you can get more accurate analytics for more users. You have a lot of control over what information is displayed to you on the page, including custom audience retention levels that determine how long it takes for those visitors to return to your site. These two tools, however, are far from being the best.
You can also use other free or paid Analytics to gather all of this information and track visitors to your site, but it will cost you a lot more money than if you used Crazy Egg. Don't underestimate the value of tracking your website traffic with one tool — it's important to get everything right in order to optimize your website and get the most out of it. Crazy Egg offers a variety of features, including Built-in plugins for Google Analytics, Twitter, and more.
Average Ratings: 4.2/5
Mix Panel
Mixpanel is a popular web analytics tool that is used by many companies to track the performance of their websites. . However, it has been limited in its efforts to track social media. Mixpanel is an online platform that provides real-time data analytics. With Mixpanel, you can track user behavior and show the trends of your website. By analyzing the data collected by your website visitors.
Get more insights into your business, customer, and site traffic to boost the growth of your business. goals. The free version of Mixpanel offers you the following: Monitor your website analytics for a limited time period (up to 90 days)Get an overview of your users' behavior by providing them with a dashboard that includes graphs, charts, and data tables.
You can use this tool to get information about which pages are being visited most often, which are most important, and which of your pages you should focus on improving. Each Mixpanel account has a unique ID that is assigned to it automatically when you sign up. This enables the system to find your Mixpanel data whenever you add an account or update data in any way (including adding new contacts). No additional licenses are required to distribute the product. There is no need to pay for a yearly license. Unless you have already invested a lot of money into Mixpanel and want to upgrade, you can use the free plan for as long as you need it.
Average Ratings: 4.5/5
Similar web analytics
Similar web analytics is a new term that describes the process of analyzing web pages to determine if they are similar. It is a way of identifying and understanding what makes one page different from another page. Typically, this is done by checking for specific keywords or phrases that occur in different places on a page.
In some cases, it is done by using a program to crawl the web find similar pages, and analyze them. By doing this type of analysis you can then detect potential problems before they are detected by your business's visitors.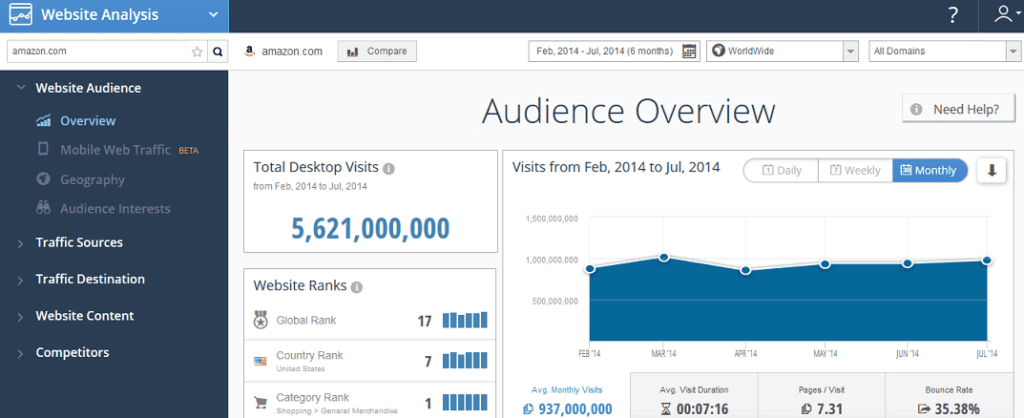 Hot Jar
In the past, web analytics was done by humans. However, in the digital age, it is becoming increasingly important to understand how users interact with your website.
The Hotjar platform can help you measure and analyze your visitors' behavior on your website. You can also use it to measure and analyze the performance of any specific page on your site. The platform has a lot of features that you can use to analyze visitor behavior on your site: The basic setup is free. You can use the platform for 30 days for free and then you'll have to pay a monthly subscription fee.
The next month you'll be charged $5, then $10, and so on until your monthly subscription fee is paid off. You can work with reports that are constantly updated in real time. You only need to do a few clicks to get the data you need. You can use HTML reports or CSV reports. The platform offers plugins that help you enhance your reporting tools. The Hotjar platform is a great tool to measure any kind of website behavior: click-through rate, search engine optimization, and other metrics are just some of the features that will make this tool even better than all those free options.
Average Ratings: 4.4/5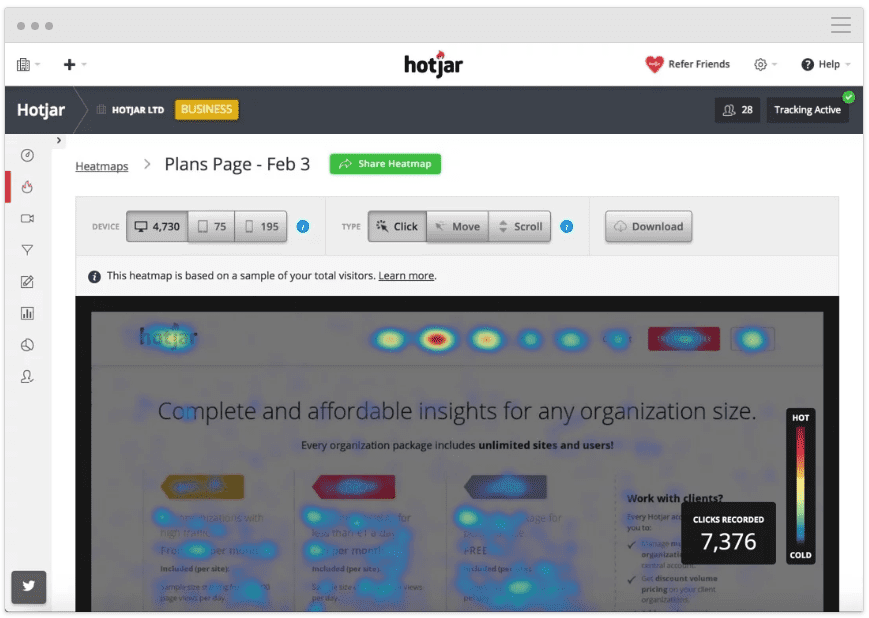 Woopra
Woopra is a web analytics tool that helps you analyze your website traffic and understand what is working best for you. It is useful for marketers and advertisers to understand the demographics of your audience and how they interact with your ads. Woopra enables you to create a host of user-based funnels that can be targeted to specific sectors, demographics, or times of day.
Average Ratings: 4.4/5
Adobe Analytics
Adobe Analytics is a web analytics system developed by Adobe Systems. It is used to monitor and analyze web traffic, user behavior, and conversion rate.
It is the most popular tool for web analytics. It has been used by the majority of businesses since it was first introduced in the early 90s. The company behind it, Adobe Systems, has always been a leader in digital advertising and marketing software. .Adobe Analytics is a powerful tool, capable of capturing data on the page that you have loaded. In addition, it can be used to analyze website traffic and in doing so, you can use this information to improve your business marketing efforts.
What Are the Benefits of Using Adobe Analytics? It gives clear insight into how your visitors are using your website, how many visits you get per day, how popular your products or services are, and much more. Adobe Analytics provides these reports to help marketers better understand what is going on with their customers. This allows them to make the right decisions when offering their products or services in order to keep them coming back for more.
Average Ratings: 4.1/5
Statcounter
Statcounter is a website tracking tool that gives a comprehensive view of the web. It provides statistics on the number of visits to the site, what pages are accessed, and how long they are viewed.
Statcounter has a huge amount of data about websites and their visitors. It is able to detect what pages people visit most often and also give insights into how long they spend on each page. Statcounter gives an analysis of your website's traffic, which can be used for marketing purposes as well as for measuring performance and development goals.
Average Ratings: 4.3/5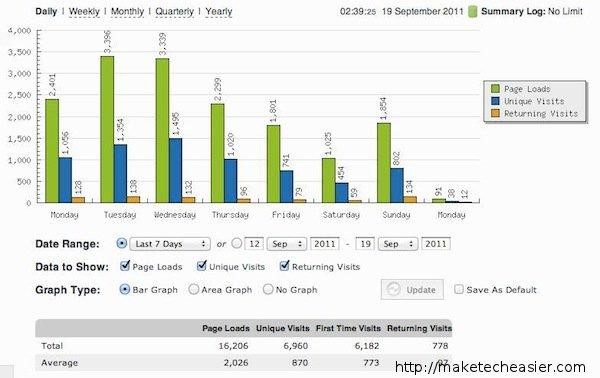 Society Analytics Tool
If you are a resident of society or a part of the management committee of society then this analytics software is for you. Society analytics tool or Society management software is a way to manage and analyze the pros and cons of your entire organization such as:
Maintenance
Billings
Accountings
Tax
Facilities and list go on.
The Society Management system basically provides you with a web analytics dashboard to keep track of your society's finances, accounts, billings, staff, etc.
Amplitude
Amplitude is a web analytics platform. It provides insights into the traffic and conversion of a website, including the frequency and source of visitors, as well as their unique characteristics. The platform also provides an overview of how many visitors a site has attracted over time to help marketers make better decisions on what to focus on in order to improve conversions.
Amplitude is used by companies like Google, Facebook, and Twitter. Their clients include financial institutions, e-commerce sites, government agencies, and other organizations that want to get more insight into how their customers are using their services or products.
Average Ratings: 4.5/5
Web bari
There are a lot of tools available for web analytics. Some of them are free and some charge a monthly subscription fee. These types of tools are perfect for one-time or short-term use. Some have come under criticism because their results may be inaccurate and not always up to date.
The best way to find out how effective your website analytics can be is by using a real-time monitoring service such as Webari, which offers an intermediate level of web analytics for free and more advanced tools for a monthly fee. This can help you analyze your website in real time, with immediate and accurate results. Webari is owned by the same company that owns Google Analytics, so they have a very good track record of providing users with accurate information on their website tracking tools.
Visual website optimizer (VWO)
VWO is a tool that analyzes your website and finds out the most important elements to optimize. It shows you how your website can be optimized by showing you which elements are the most important for SEO, what Google considers the most important keywords, and how many visitors each element attracts. By using this tool you can optimize your website and make it more relevant to Google, thus increasing your chances of ranking well in search engines. We don't want to sell you a product that doesn't work, so we have listed what we think are the most important elements to optimize on your website.
VWO is an automated website optimization tool that helps webmasters to optimize their websites. It uses a combination of keyword research, content analysis, and link analysis to help webmasters find the most relevant keywords for each site.
Average Ratings: 4.2/5
Kissmetrics
When it comes to web analytics, Kissmetrics is one of the best and most trusted companies. It has a huge user base and is quite popular among marketers.
Kissmetrics provides web analytics tools to help marketers analyze their customers' behavior on their websites. With the help of Kissmetrics, marketers can get a comprehensive view of the performance of their website by analyzing the number of visitors and page views, as well as key metrics like time spent on each page and overall conversions.
Average Ratings: 4/5
Indicative
Indicative is a web analytics tool that can help you find out what pages your visitors are visiting and how they are interacting with them. It allows you to… have one-way graphs or graphical reports on the page views. What is Pageview? A pageView is the basic grouping of all the different types of attribution for a particular web page.
It consists of source, destination, and channel pages for an individual web page, plus information about which other pages visitors have followed up after clicking on your link. It is also broken down into visits, time spent on the page, and click-through rate.
Average Ratings: 4.4/5
Chartbeat
Web analytics is a fast-growing market and it's going to be a big business in the next few years. The Chartbeat platform allows you to measure the performance of your website, mobile app, or other digital products and services.
This is done by collecting data from your users via their devices and sending it to an API that monitors all activity on your website or app. The data that's collected can be used for analytics purposes (e.g., traffic, time spent on your site), as well as for ad targeting purposes (e.g., display ads).
Average Ratings: 4.4/5
Clicky
Clicky is a tool that allows you to track and analyze clicks on your website. It lets you see how many users have visited your site, how long they stayed on it, and what they did while they were there. Clicky is also a website optimization tool that helps you to get more traffic to your website.
It uses the data it gathers from Google Analytics to help you decide what content and search phrases to include on your website, how often to optimize your site, and when not to. This can be extremely helpful for websites that want to make a sharp jump in traffic.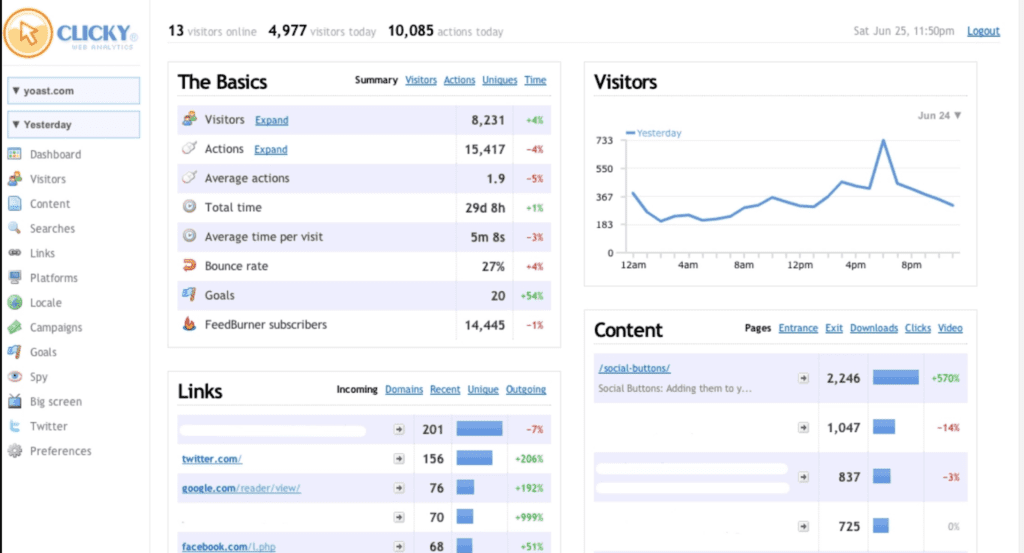 Mouseflow
Mouseflow is a tool that helps to track mouse movements and track users' actions in web pages. It helps you to track and analyze your website traffic. It uses an advanced algorithm to analyze the data collected from your website visitors. ' mouse movements, and it helps you to identify the most important pages you need to boost your website traffic. As a result of this analysis, it provides data about users' actions and insights into their browsing preferences. . It can be integrated with Google Analytics or other tracking tools to provide useful insights.
Conclusion
With the introduction of web analytics, one can now understand how many visitors a website has and what they are doing on it. Web analytics can be used to make sure that your website is serving the right audience. It can also be used to improve your website's conversion rate.
Web analytics is a powerful tool for companies to track the performance of their websites and clients. This can be used to optimize website design, content management, user experience, and so on.
An in-depth dive into the analytics ecosystem and how it works on a level of granularity is beyond the scope of this article. Visit each web analytics website to get an insight into what kind of data is collected and used by analytics tools.