We're currently living in the internet world, and there are many social media platforms available to entertain your audiences, improve your knowledge, show your creative skills among the larger audiences, and so on. TikTok is a powerful source, and it enables users to create and submit short-form videos. These videos range between 15 to 30 seconds as well as they extended the video length up to 60 seconds. It gives a variety of tools like filters, access audio features, and control of your video speed. In this article, we provide some best tips for Increase Your TikTok Followers in an organic way.
TikTok is slightly different from other social media applications like Twitter, Facebook, Snapchat, and more. It is highly remarkable for musicians, influencers, comedians, and advertisers to promote their valuable content to massive audiences.
An outstanding social media channel TikTok is considered a highly accessible social network in the world. Because anyone can easily access this platform, create and share short-form video content, impress plenty of followers within a short time. As a content creator, TikTok is the best destination for you to start your career and make money by providing innovative content to your audiences.
If you are a new user on TikTok, gaining followers to your profile is slightly hard. With continuous effort and following a powerful marketing strategy, you can win millions of TikTok followers.
Must-Know TikTok Statistics To Achieve More Success:
Most downloaded app in the world with 2 billion downloads.
1 billion video views per day.
100 million active users in the United States.
1.5 billion installs in Android phones and 495.2 million downloads in the App store.
17.99% of average engagement rate.
689 million active users per month.
43.4 times the average activation number per day.
Activated in 155 countries in 75 languages.
62% of U.S TikTok users aged between 10 to 19.
53% male users and 47% of female users.
nine out of ten users use it multiple times per day.
An engagement formula is a number of (likes +comments + shares) divided by a number of views and multiplied into 100.
An account with 100000+ followers can gain an engagement rate of 5.30%.
ease of access, short-duration videos, and stay with trends.
12 Powerful Tips To Increase TikTok Followers Organically:
Grab Attention On Gen Z Users
TikTok is more and more popular among millennials, youngsters, and generation Z users. According to the research, most active users on TikTok are aged between 16 to 24 and 30 years. So, one of the best tricks to rocking your content and impress new followers on TikTok is by targeting youngsters.
If your brand wants to target younger audiences, TikTok is the one and only best choice to amaze your content. A good way to reach potential youngsters on TikTok is to stay up on the TikTok trends. A day never goes without challenges in TikTok. A dance video or challenges are the hot topics of TikTok, which encourage your target market to interact with your content.
As a content creator, you can try to promote TikTok challenges that are unique, innovative, and engaging. In this way, you can receive massive followers to your TikTok account.
Pro Tip: While promoting challenges on TikTok, make sure to use the right hashtags. Because hashtags are the pillar of your content, which shows your challenge to the exact people, you can use the TikTok "for you" page or discover page to find trending and popular hashtags relevant to your content.
Post The Most Better Content
Content is a king for all social media channels to effectively communicate with your audiences. Content differs from user to user because each one's thought process is different. A good idea to familiarize yourself as a popular person on TikTok is by providing the best content that people have ever seen before.
Research is the basic thing to make unique and innovative content on TikTok. So, it is best to find your competitors' sites and analyze what type of content they promote, which of their content gets huge engagement, and more. It will help you to get new ideas to promote eye-catching content for your followers.
When it comes to content, quality plays an important role in gaining followers on TikTok. But the advantage of TikTok is you don't need to give rich content. Simple and unique content is enough on TikTok. These days, most smartphones have a quality camera, so you can use the best mobile to film your videos and upload them on TikTok.
Pro Tip: When you create videos on TikTok, make sure to focus on the background image, sound effects, peaceful environment, video effects, and more. A well-structured video gets huge attention quickly.
Focus On Video Consistency
Posting content regularly is a pretty sure way to boost your followers' growth organically. When it comes to ranking our videos on the for you page, the TikTok algorithm ranks videos based on which post has a better engagement and interaction.
Therefore it is crucial to make your videos more noticeable and gain attention to a huge number of followers. When you publish content regularly, your non-followers notice your content, and they start to follow your profile if it's attractive.
Hence, try to upload at least one post per day on TikTok. The more you post, the more chances you gain to receive massive followers to your TikTok account and gain effective engagement.
Pro Tip: once you start posting videos frequently on TikTok, make sure to submit content at the peak time of TikTok. A TikTok pro account enables you to access the analytics tab, and you can find when your target followers are active on TikTok by using the TikTok analytics tab.
Add Proper Hashtags
Hashtags help for videos visibility and discoverability, and it is such an important term for getting followers, increasing reach, and boosting video engagement. Whenever you upload content that is small or big, you need to add a proper hashtag to it.
It is hard to find which hashtags are more effective on TikTok. But using the combination of general and content-specific hashtags is better. As a result, you can get more eyes on your post, boost TikTok video likes, achieve loyal followers, drive traffic to your profile, and more. Remember that less is more, so try to add a few hashtags that are more powerful. Because a more hashtag in your posts creates a negative impression.
For example, if you post videos relevant to food items, you could use brand-specific hashtags with your brand name and some general hashtags like #food #tastyfood #ForYou #fyp, and more.
Pro Tip: A small bit of hashtag research can help you to get more ideas to make your own hashtags and get your videos in front of viral audiences.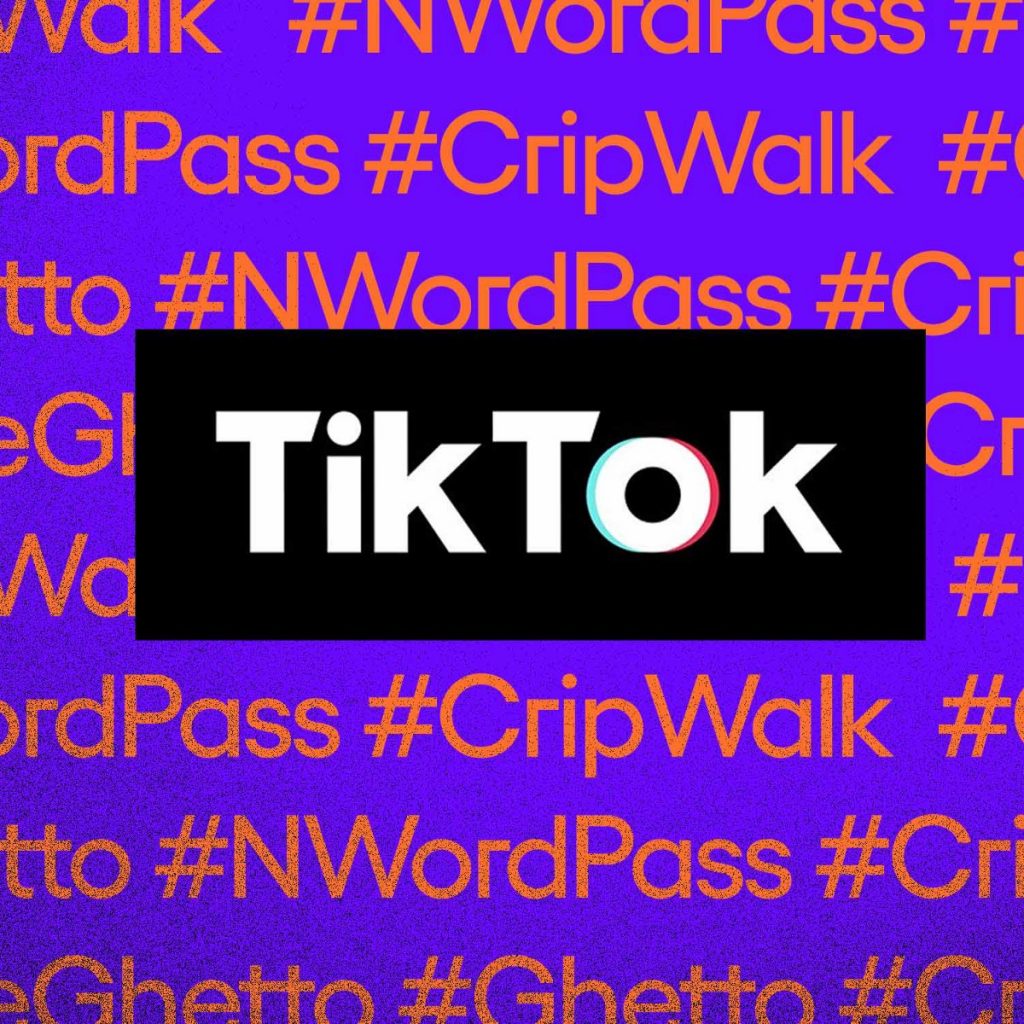 Partner With Content Creators
Just like on other social networks Instagram, Facebook, and YouTube, users can easily gain whole new followers by collaborating with a popular content creator or influencer on the platform.
Most content creators and influencers have the potential to promote highly engaging content that grabs new eyeballs to their brand page. And it is the reason why they have a large following.
If you want to improve your followers count instantly, you can find popular content creators on TikTok who are relevant to your niche. Then you can work with them to show your content to their fans and followers. It is an excellent opportunity for our TikTok account to go viral among prospective audiences.
Pro Tip: Before partnering with any content creator or influencer on TikTok, make sure they represent your expectation and their followers suitable to your needs and interest.
Repost UGC Content
User-generated content on TikTok will help you to invite more TikTok followers. Most people love to watch their content when they are reposted by other people. If you are a new user or don't have the time to make new videos, you can repost other already published content on TikTok. It will fulfill your profile and increase your posting frequency.
To get a profile over the large crowd, you can try to repost other users' content that is related to your interest. After getting a considerable number of followers, you can start your own content, hashtags, challenges, contests, and giveaways.
Pro Tip: If you create fantastic content and challenges on TikTok, you will get the opportunity to get a decent collection of user-generated content for your published post.
Check TikTok Trends And Initiate
One more good thing about TikTok is it is the sea for trending content. You can drastically increase your followers count by jumping on TikTok trends. If you are doing what most TikTok users are doing, your TikTok profile followers will start growing. But, you don't post the exact content of the platform. You need to use your own creativity and make content in your own style.
TikTok trends is an incredible way to set your content beyond the competitors and increase your brand personality. Aim to get creative, do something unique and exciting that your followers will never know. All these tricks will help you to generate a number of organic TikTok followers.
Pro Tip: In order to find trending content, you can use the TikTok trends page, which is For You page. It is the complete source of getting trending videos instantly.
Connect All Social Media Apps
Popular social media apps like Instagram, Facebook, YouTube are great options to enhance followers rapidly. You have to connect both of these platforms because using these different apps will benefit you to get immense visibility and achieve great outcomes.
Work together on both of these platforms for creating interesting content and engage with massive followers. For example, if you upload videos on TikTok, you should share the same content to all other platforms such as Instagram, Facebook, and YouTube. Accordingly, it is possible to gain huge likes, views, comments, and followers to your TikTok account.
However, if you check the Instagram reels page, you can notice that many users share their TikTok content on Instagram. It is one of the powerful strategies to encourage Instagram followers to visit your TikTok profile and start following your profile if they are impressed.
Pro Tip: A perfect way to invite your Instagram followers to the TikTok account is to promote your TikTok videos on Instagram with the TikTok watermark.
Increase User Interaction
Interaction is the important factor to keep your audience engaged, and they take an interest in sharing your videos with their friends and followers. Be sure to get comments to your audiences and engage them in coming back to your profile for more videos.
Duet, react, and stitch is three unique features of TikTok, which help users to interact with their target market directly. The aim of these three features is to repost and share other user's content on your TikTok page.
Here are the features of TikTok duet, react and stitch;
Duet:
It is a fun feature that allows you to communicate with other users' videos and combine two videos into a single screen.
TikTok duet enables users to create videos based on the original video and appear it in a side-by-side format.
It is an amazing feature that helps you to increase user engagement and attract people to interact with your video.
React:
TikTok reacts very similarly to duet features, and this came from the popularity of YouTube reaction videos.
You can access TikTok react videos by clicking the share icon and select the reach option to make your own video.
In this feature, a small window will appear on the original video. Then you can react to the original content on your page.
Stitch:
Stitch is the direct way of being involved with other user's content.
It encourages users to reexamine other's content and add their own content to them.
Stitch gives new ways for users to promote videos in a creative way and help to increase user engagement.
Using these three features, you can receive huge followers to your TikTok account!
Pro Tip: Comment is also one more effective factor to communicate with your audiences. When you see other creator's content, make sure to post comments on their videos. As well as, you should ask followers to give feedback on your videos.
Make Your Profile Stand Out
Did you know the profile is the first source when people enter into your TikTok account?
Of course, a profile is pretty important to grab the audience's attention instantly. Your profile needs to give basic and essential information about you and your interest. At the same time, don't give too much information, because that won't create an impression. Just add the basic and unique information about yourself.
Here are few tips for creating a captivating profile:
Username – It is the name that shows your identity. So, add a username that is easy to read and remember. Remember to make sure to add the same username on all social media platforms.
Profile image – A profile image is also important to show who you are. So, make sure to add a high-quality and eye killer profile to your TikTok account.
Bio – TikTok bio helps to give a short intro about you and your interest. It allows you to add only 80 characters. So, add short and sweet information.
Clickable links – If you have a TikTok pro account, you can add your landing page, website link, or other social media profile links to increase popularity and growth.
Pro Tip: A good TikTok profile should contain all the above information. If you create your profile with all the basic needs, it is highly possible people can instantly follow you once they visit your profile page.
Try TikTok Growth Tool
Yes! Lots of TikTok service tools and websites are available in the market, which helps to get more engaged TikTok followers to your account. TikTok's growth is incredible and unstoppable. There are millions of competitors trying to stand out their profile to the larger community.
Followers are the pillars of your popularity, but increasing followers on TikTok is not possible over a single day. It takes lots of time and effort. In that case, you can try external tools to grow your TikTok followers.
Here, we can see some popular TikTok growth tools that will benefit you!
#Social Viral – Social viral helps you to generate new followers and increases your chance of going viral on TikTok.
#Social Buddy – It focuses on advanced targeting that helps you to reach followers who are interested in your TikTok content. Social buddy help get your TikTok account to real and genuine users.
#FeedPixel – It is a social media management platform that helps multiple social platforms to increase their followers count. You can use this website to maximize your TikTok followers, views, and likes count.
Pro Tip: TikTok growth tools are the best option to boost your content virality, bring more fans, followers, and users engagement to your TikTok page.
Add A Smart CTA
Call to action is one clever thing that captures users to interact with your content. Tiktok, which uses a clever call to action at the end of their videos, will increase their chance of enhancing their TikTok followers and getting more exposure.
If you own a business looking to increase your sales via online marketing, you can promote your branded content with perfect CTA's. As a result, you can quickly invite huge followers and convert them into your brand's potential customers.
CTA's can come in the form of simple text under your TikTok videos texts such as shop, download, install, follow for more content, and so on.
Pro Tip: An effective and unique call to action increases your profile visitors and engages them to purchase your products. Moreover, it is a powerful way to boost your conversion rate.
TikTok Trends 2021:
Now we can see some additional information about TikTok. When it comes to the best video-sharing platform online, TikTok comes first to mind. Because of its popularity and trending video features. TikTok builds its popularity year over year. Here, we can see TikTok trends in 2021:
#TikTok Replace Television
In the past year, youngsters and small kids watch television to get new and entertaining programs. But, these days, many teenagers and gen Z users use the phrase TikTok all the time. According to the statistics, U.S TikTok users nearly spent 500 minutes per month on the app for watching entertaining videos.
#memes Will Grow Popularity
A meme is a popular content format across all social platforms, especially with millennials and young users. 333TikTok is the medium for favorite memes, and more people like to share these types of content. Even more, people took an interest in making memes themselves.
#Sheesh
It is a comedic audio clip that most people used to make ordinary tasks to give a more engaging feel.
#Teleport
It is a filter, which helps users instantly move from one location to another by simply extending their hand.
Conclusion:
I hope this article finds you a lot of information about TikTok and how to get real followers to your TikTok page.
TikTok is the place of trending content, such as from dance challenges to duet videos and all other popular content. The biggest advantage of TikTok is that users have the ability to post anything on their profile. But few people consider TikTok to be just an entertaining platform. This statement is wrong; most marketers, advertisers, and influencers start to promote their brands more widely.
If you're an advertiser running a business, you can use TikTok to build brand awareness, generate sales, and get more revenue from the platform. TikTok gives endless opportunities such as influencer marketing, affiliate marketing, paid to advertise, sponsored hashtag challenges, and more. With the right marketing technique, you can increase your online potential, drive traffic to your website and become viral on TikTok.
Thanks for reading this article!
Author Bio:
Alison Williams is a social media content writer who works at Flatfitty. She is an experienced social media analyst. Her passion is to contribute to engaging content for authority blogs and websites. You can also visit her online at Twitter.com!
Top 9 Best Strategies For Individuals To Get Money On TikTok